You can acquire our MILITARY RANGE club card by shopping at our e-shop or one of our stores.
You can get the card at one of our stores or via our e-shop by adding it to your shopping basket.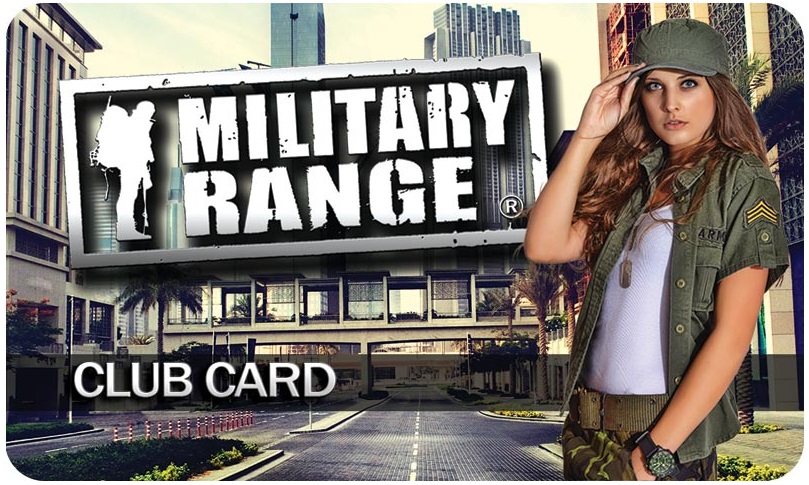 What will you get?
- 10% discount for all the goods at MILITARY RANGE stores and e-shop.

Each card has a unique barcode that is associated with your account.
!THE DISCOUNT WILL BE AVAILABLE FOR SUBSEQUENT ORDERS. THE DISCOUNT DOES NOT APPLY FOR YOUR THE FIRST ORDER!
You will receive our club card with your first order and the discount will be set on your registered account. A discount of 10% will be automatically displayed the next time you order. The club card is only available to our registered members.

OUR CLUB CARDS HAVE UNLIMITED VALIDITY OR TILL IT´S WITHDRAWAL.
If you are interested in our Club card do not hesitate to contact us by e-mail info@militarynage.eu